Finally taking that trip to Chicago, or you just need a break from your daily routine? Then you should consider going to Chicago! From sandy beaches to serene parks and architectural marvels, Chicago should definitely be on the list. With all of the design and architectural sculptures and buildings it's easy to find the beauty of Chicago just walking around.
So, what are some of the things you can do while in Chicago without paying a dime?
FOR THE NATURE LOVERS
Chicago's Lakefront Trail
With 18 miles paved trail, you can take a leisurely stroll, rollerblade, bike or run. This is a perfect place to go to unwind, especially in the summer months. This is truly a joggers haven. The views of the city are incredible.
Garfield Park Conservatory
This gorgeous greenhouse is under a glass dome filled with more than 40,000 individual plants spread across 200 species. It is the perfect place for the winter months. With nearly 23 hours a week of free programming a week, you can learn or participate in a variety of activities.
606 Urban Hiking Trail
The 606 Urban Hiking Trail is 2.7-mile elevated stretch pathway that passes along a railway line. This is the perfect way to see the city, not to mention the history is pretty neat.
It all started when Chicago was trying to rebuild their city after devastating fires. With the growth in population, people and railroads were a huge issue. Many people were being struck by trains at ground level and it began a political dilemma.
The city council approved the elevated railroad idea. By the mid-1990s, the activity of the railroad had eventually died down. And the city wanted to find a way to reuse the space. Funding for the greenway started in 2004 which made a dream into a reality when it opened up in 2015.
Millennium Park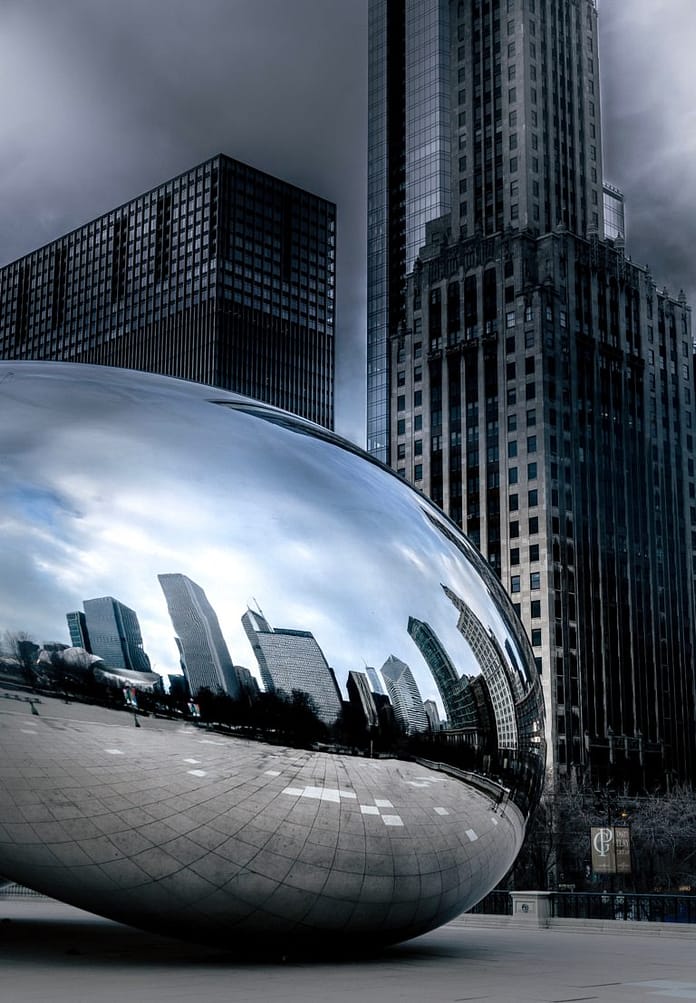 This is a lake-front property that spans over 319 acres. It hosts several other parks and attractions such as Maggie Daley Park and the bean. You will definitely find a nice place to picnic and enjoy the natural surroundings. Or you can start your morning off right with free workouts on selected dates in Millenium Park Great Lawn.
Jackson Park
Jackson Park was designed by Fredrick Law and Calvert Vaux, it hosted the World's Colombian Exposition in 1893. Unfortunately with the fire and demolitions, the park does not hold the structures it did when the World's Fair was around.
Currently, it sits on a 500-acre piece of land which covers a golf course, fitness center, and a Japanese inspired garden.
FOR THE ARCHITECTURAL MARVELS
Chicago Cultural Center
The Chicago Cultural Center was designed by architects back in 1897. It is the home of the stained glass dome called the "Tiffany Dome". Each year, the building hosts many free events such as free music, dance, theatre, and lectures. Check out the event calendar to see what events are taking place. This is a great way to save some money while in Chicago, so why not go?!
Willis Tower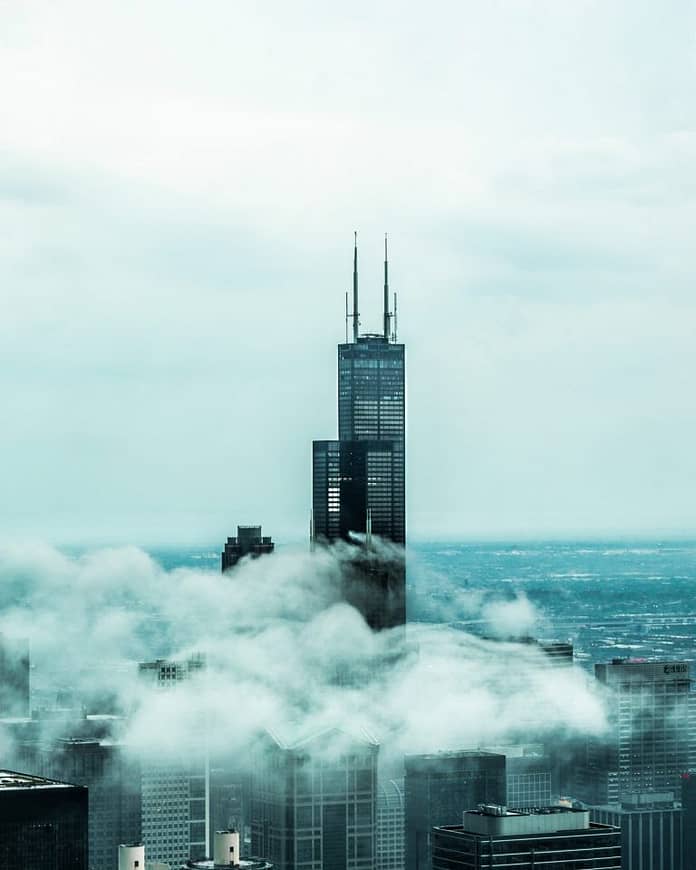 The tallest building in Chicago was built in 1974, named the Sears Tower. With one hundred and ten floors you are sure to get the best views of Chicago. At a reasonable fee, you could step into one of their glass-floored ledges and get a ground perspective you will not get anywhere else.
Now, to warn you, tickets are $22 per adult and $15 (ages 3-11). I am letting you in on how to see Chicago for free!
Ok, so here's a little secret. You don't have to pay anything if you go to the Hancock Building. Say what?! The Hancock Building goes only up to 94 stories. But honestly, when you are up that high, a few hundred feet doesn't make a difference. So forget about the Willis Tower and the hype of paying loads of money.
If you cannot convince yourself that $22 is worth the 5 minutes, then visit the Hancock Building. Tell them you are going to the cafe for drinks. And when you get to the cafe, ask to go to the bathroom. The views from the bathrooms are unreal. Yes. I said it. The bathrooms have free views! Go and see it for yourself, but come back to thank me later.