Best Polish Restaurants in Chicago
Polish Food
Polish food is one of the most delicious cuisines in Europe and the world. Just like many European cuisines, most Polish dishes contain eggs, cream, and meats, which make them unique and hearty. If you're looking to know more about Polish food, here is a brief history of Polish food and the top dishes you should add to your bucket list.
History of Polish food
The history of Polish food can be traced to the Middle Age when the Roman Catholic rituals of feasting and fasting were introduced to Poland. As you might know, Roman Catholic faithful abstained from meat during fasts, and this practice, over time, had a strong influence on Polish food traditions. This is why a good number of Polish dishes today are usually of fish dishes while others were made of agricultural produce (millet, rye, barley, and wheat).
Surrounded by powerful neighbors like Germany and Russia, Poland's food was also influenced by cuisines from other countries. For example, the custom of using lots of seasonings was fueled by the low prices of spices in neighboring countries. Foreign dishes brought into Poland include Salad from Italy, goulash (stew) from Hungary, pastry from France, and borscht (beet soup) from Ukraine.
Popular Polish dishes
If you're looking for the top Polish dishes to try out, here are some delicacies you should consider:
1. Bigos (Stew)
It is a traditional dish that is known as the king of Polish cuisine. It is a unique combination of shreds of sauerkraut, fresh cabbage, various types of meat and sausages, dried mushrooms, prunes, onions, and spices. It tastes like the French Choucroute, but less acidic.
2. Pierogi (Dumplings)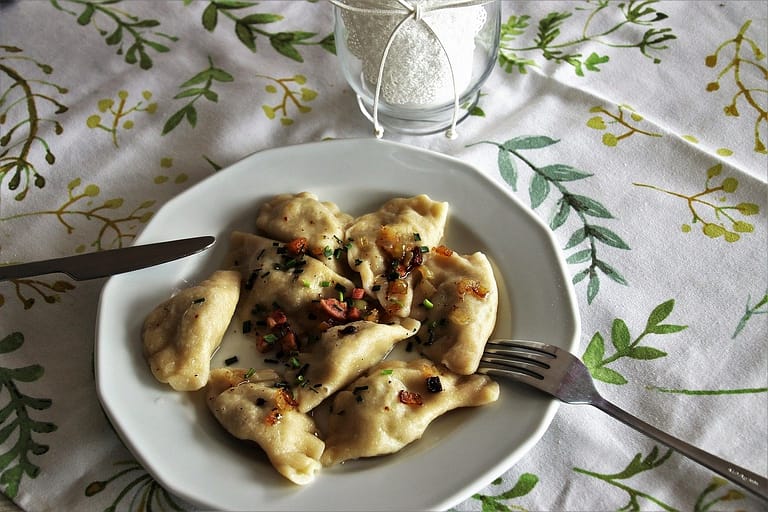 Renowned for being one of the most delicious Polish dishes, Pierogi contains a variety of ingredients such as meat, sauerkraut, mushrooms, sensational fruit (blueberries, strawberries, and cherries) and potatoes. If you haven't tasted this thinly rolled-out dumpling, you're missing out on this on a really amazing dish.
3. Golabki (Cabbage rolls)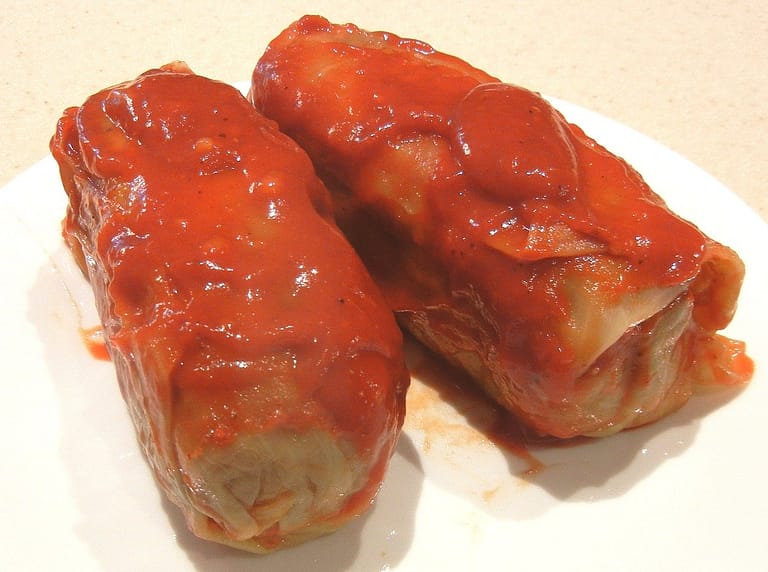 Golabki is another traditional dish made of seasoned meat and rice wrapped in boiled sausage leaves. It is typically baked with light tomato sauce before serving. There are also other variations of fillings such as onion, mushrooms, poultry, etc.
4. Kielbasa (Sausage)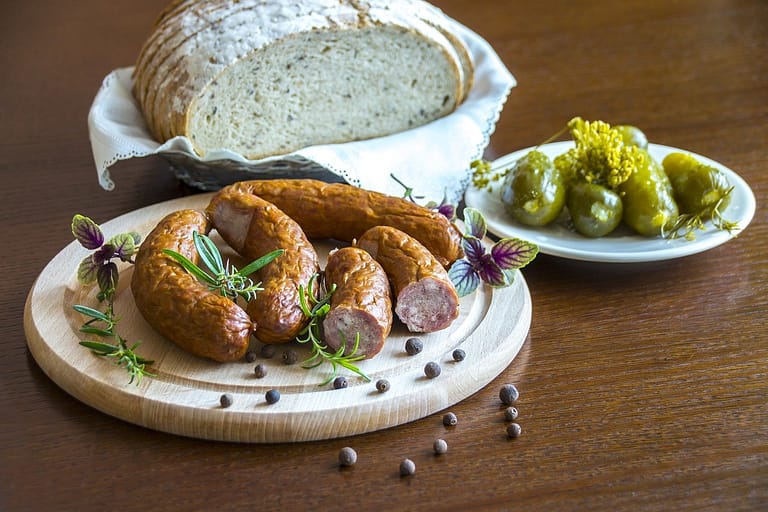 Sausage is a key part of Polish cuisine, and no list of Polish food will be complete without it. There are many types of sausages to try, but one of the most common sausages is Kielbasa. It is made from a variety of different meats and is enjoyed with either grains or more commonly potatoes.
5. Nalesniki (Pancake)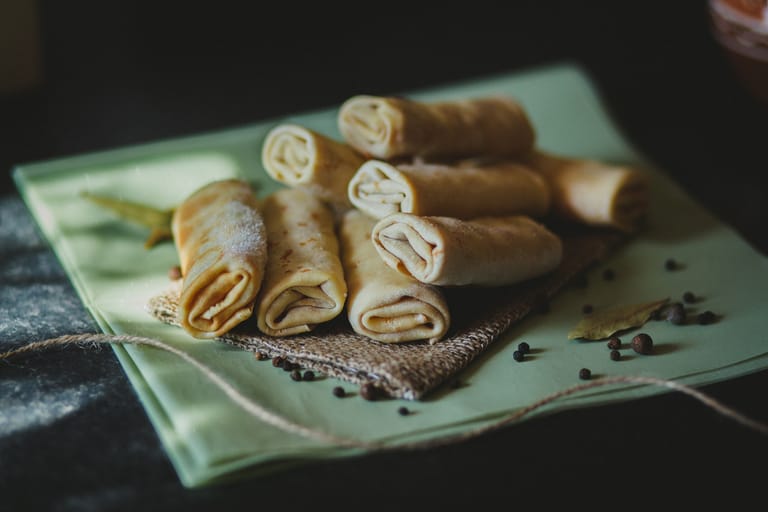 This is an all-time favorite food for kids in Poland. If you're not sure what to get your child, a Nalesniki could very well be an excellent choice they would not refuse. They're golden brown, thin, and are served either with cheese, jam, fruits, and vegetables – all equally tasty.
6. Zurek (Sour rye soup)
Considered to be one of the most humble yet exotic Polish soups, Zurek can be found on menus all year-round. It is stuffed with chunks of ham and potatoes and is usually served with egg and white sausage. Many even believe it is the perfect dish to cure a hangover.
1. Staropolska Restaurant
3030 N Milwaukee Ave. Chicago, IL 60618
Staropolska Restaurant is located in the Logan Square area of Chicago and offers the finest traditional polish dishes. It is an authentic look into polish cuisine.
2. Pierogi Heaven
169 N Wells St. Chicago, IL 60606
A large number of filling types make this Polish food a snack, first course or a dessert. Originally, in Poland, the most traditional fillings are meat, sauerkraut & mushrooms, and potato & cheese. A vegetarian variant of pierogi made from kraut and mushrooms is dished up during the traditional Christmas Eve dinner.
3. Smakosz Restaurant
5619 W Lawrence Ave
Chicago, IL 60630
"Smakosz" is a family-owned restaurant
serving delicious, authentic Polish Cuisine since 1997. A homey destination for Polish standards such as dumplings & kielbasa, plus a full bar & banquet room.
4. Karolinka Club
6102 S Central Ave. Chicago, IL 60638
If you are hungry have a Polish Sausage, Pork Chop or Smoked Butt Sandwich make like at home. You can relax before or after your flight from Midway, have lunch during your break, or unwind after work in the friendly atmosphere of our Club. Here you can eat also at night.
5. Barbakan Restaurant
3145 N Central Ave. Chicago, IL 60634
Barbakan offers an atmosphere of a Polish home. All the dishes are prepared according to traditional recipes of a typical Polish household. The food is always fresh, delicious, authentic, and affordable.
Polish food has always integrated elements from its neighbors, which is why they don't just taste great but are also very filling. If you stay in a predominantly Polish area, you should have no trouble finding a restaurant that serves these dishes.