7 Reasons Why Traveling Alone Is Something You Should Do Right Now
By James Carsey
You are finally able to visit the dream destination that you have been obsessing over. You've been saving all year and your two weeks of vacation has finally been approved. If everything goes as planned you will be off on a much-anticipated journey to a destination of your choice. Australia's Great barrier reef? Or is it the picturesque villages along the Amalfi Coast? Perhaps you want to see the natural beauty of the Red Wood forest in Big Sur?
Planned, packed, and ready to depart with a group of friends, college roommate, co-workers, or your best friend. Suddenly, the excursion is not so amazing when three hours into the trip you realize that your choice of travel partner may have been a fatal mistake and no one wants that.
Whether it is the mild friction from sharing a hotel room or your travel partner's annoying habits you didn't know existed; we have all been there. You would rather stroll along the powdery white beaches in Tulum and increase your vitamin D intake while your travel mate would rather eat, drink, shop, and repeat. What to do?
The history buff in you has always been curious about the 13 Tombs of Ming Dynasty in Beijing, but your fiancée would rather take part in the Peking Opera and Peking gourmet duck dinner tour. Opposites don't always attract especially when traveling.
Traveling with friends and family can be rewarding and further strengthen the bond with shared memories and unique experiences. However, in some cases, the outcome of partnered or group travel can be disastrous and the dynamics can potentially damage friendships and family relationships.
A sensible remedy to your travel buddy woes is quite simple actually, travel alone. It's a hard pill to swallow for most of us because getting away with friends and family is what vacation is all about. However, it can be just as rewarding and the drama-free memories you create will be all yours. Here are seven reasons to motivate you to travel solo.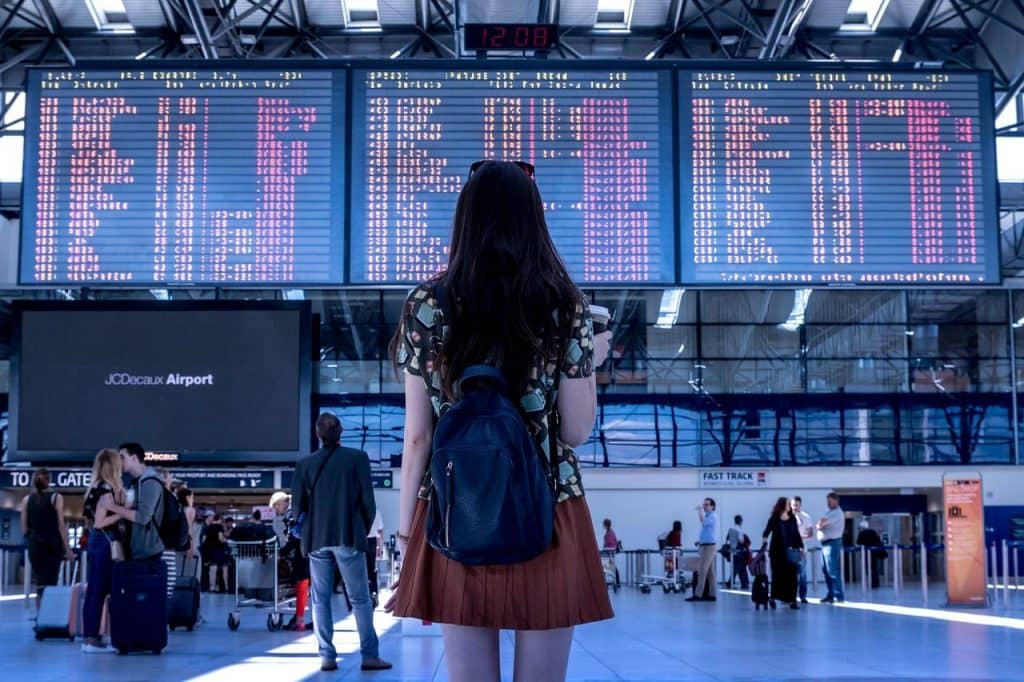 You Can Be Completely Selfish
In this instance, it is completely okay to make everything all about you. You have full permission to be selfish and self-absorbed. One of the dynamics that causes group tension during travel is someone acting selfishly or accusing someone else of acting selfishly. When you are traveling alone, you don't have to consider what others want to do or see along the way. The agenda is yours! You can sit at the corner café in Florence and sip on your espresso all morning if you want.
In everyday life, we have to take into consideration our bosses, children, siblings, spouses, and significant others' feelings, needs, and desires. It can be draining and at the end of the day when your well is empty. Taking a solo vacation is the perfect medicine for this dilemma as it replenishes your much depleted "me time" and restores you back to your original self.
You Will Manage Your Own Time (Or Not Manage)
Timelines and scheduling itineraries while on vacation can be challenging. Especially when you are juggling larger groups which move at varied paces or trying to determine who wants to do what and where. You like to arrive early, get a good seat, and avoid the crowds while others in your pack like to push the envelope and cram as many things possible into three hours. Opposite styles of time management and varied personalities always complicate group dynamics. It's not uncommon to feel that you need a vacation after a vacation.
When you are traveling alone you have more freedom to create the schedule that fits who you are and what you want to accomplish. You can sleep in, skip breakfast, and wake at whatever time you want. Or, you can get up at the crack of dawn for that paddleboard sunrise experience. For the most part, time is yours and you can manage it any way you want.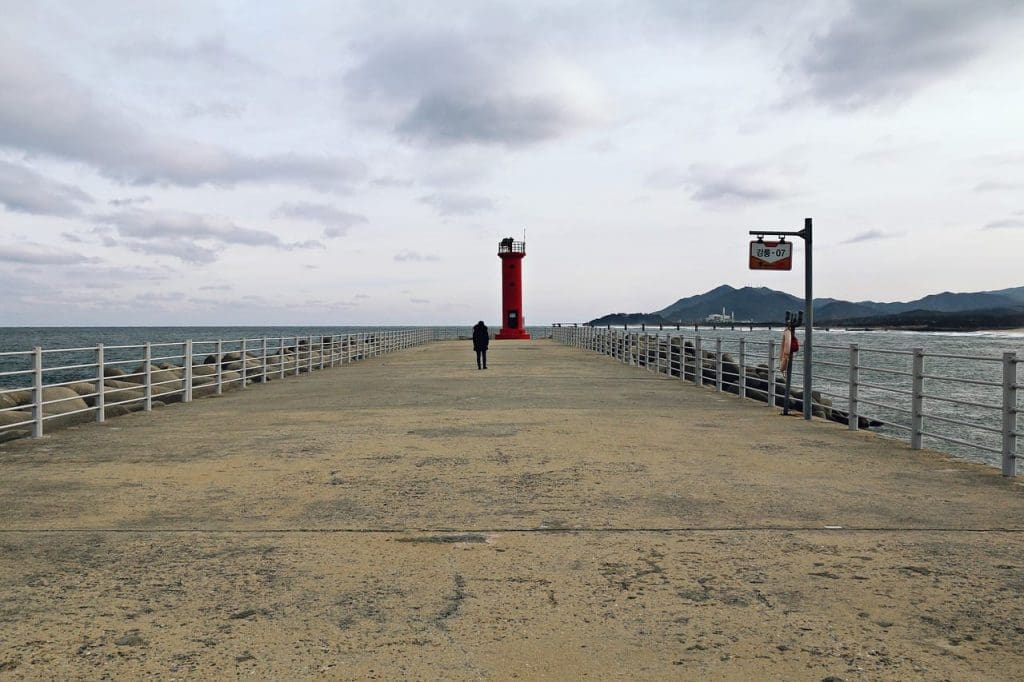 You Will Learn Something About Yourself
Some members of your group are skilled at navigation, while others are better at driving.  Perhaps they have better people skills than you and therefore make better ambassadors. There is always a food and wine expert in the group or someone more adventurous, or funnier. These are just some of the traits and roles within a group of travelers. Chances are you don't have all these attributes and talents. In most cases when traveling in a group you rely on the strength of someone's attribute to get you and the rest of the group through traveling scenarios. The wine connoisseur orders the wine. The best navigator normally leads the group through the confusing streets to find an isolated café.
When traveling alone you don't have the luxury of relying on group traits to get you through situations. If you have a fear of navigating city streets without a GPS, you are all you have. Here is a chance to turn inward and ask yourself some thought-provoking questions. Breakthrough that comfort zone!
If you're honest with yourself and practice self-reflection, then you may learn something. Maybe after all those years of believing you don't know how to start up conversations so easily was completely wrong. Because of the solo trip you dug deep and worked through the insecurities. You made some new friends because of your newfound ability to strike up a friendly conversation with strangers.
You Will Feel Less Stress And Guilt Compared To Traveling With Groups
Part of going away on vacation is to blow off steam and forget about all the responsibilities in life and adulthood. Sometimes, when you are on vacation, you want to do your own thing or explore a destination on your own terms. The whole point of a vacation is to get a sense of freedom. When traveling with a group it tends to be shared-freedom, and not necessarily your own. Committing to their to-do list and vacation desires can be stressful.
How many times have you gone away with a group and said, all I want to do today is lay on the beach? How did it make you feel when your simple request was not honored? Traveling alone reduces the stress you get from following someone else's agenda or navigating a complicated groupthink. In solo travel, you are your own boss and you get to call all the shots. You may have some stress from the new experience of being alone but it's not as severe as the stress you experience while trying to accomplish everyone's itinerary on a daily basis.
You Will Save Money
Sometimes vacationing with friends calls for lavish meals with hefty alcohol charges. When a big check is split five ways you don't always get treated fairly. You end up paying $200 for grilled salmon and a glass of wine. It's easier to stay on a food budget when you are the only one eating.
Tips for solo traveling are widely publicized. From books to travel websites to blogs, you will not find a shortage of information on solo travel. Conduct a quick Google search and it seems as if there is a cultish underground of people that enjoy dispensing solo travel advice.
Frugal Travel Tips
Independently owned, and smaller boutique hotels are more open to negotiating room pricing. Always call the hotel directly and never use the 800 number.
Use one of two negotiating strategies. Call the hotel directly in advance or wait until the last minute when checking in at the front desk. Both have been proven to work.
When booking airfare, wait until the last minute. Travel websites like Kayak.com and Skyscanner.com offer last minute flight deals to save some money on airfare.
One-way tickets are cheaper and easier to obtain as a single traveler. Destination flexibility is always key. You might find inexpensive flights to interesting places.
You Will Make New Friends
If you are feeling lonely or you need some face to face time with other humans, there are some great ways to meet new people when traveling alone. Many solo travelers say it's easier to meet new people because you appear more approachable than a group. You will also be more inclined to start up a conversation with the people you meet on your travels. So, you're halfway there.
Hostel traveling is not for everyone. However, experienced solo travelers say an occasional stay at a hostel is a great way to save money and meet new people while you travel. Other friend-making tips include:
Sightseeing or day activity tours allow you to interact with strangers over the shared experience.
Make arrangements to meet old friends as you travel. A night on the town or short sleepovers may be just the right amount of interaction you need.
Eat your meal at the bar and you will definitely strike up some conversations with strangers.
Join a local Meetup group online if you're really looking for a social experience.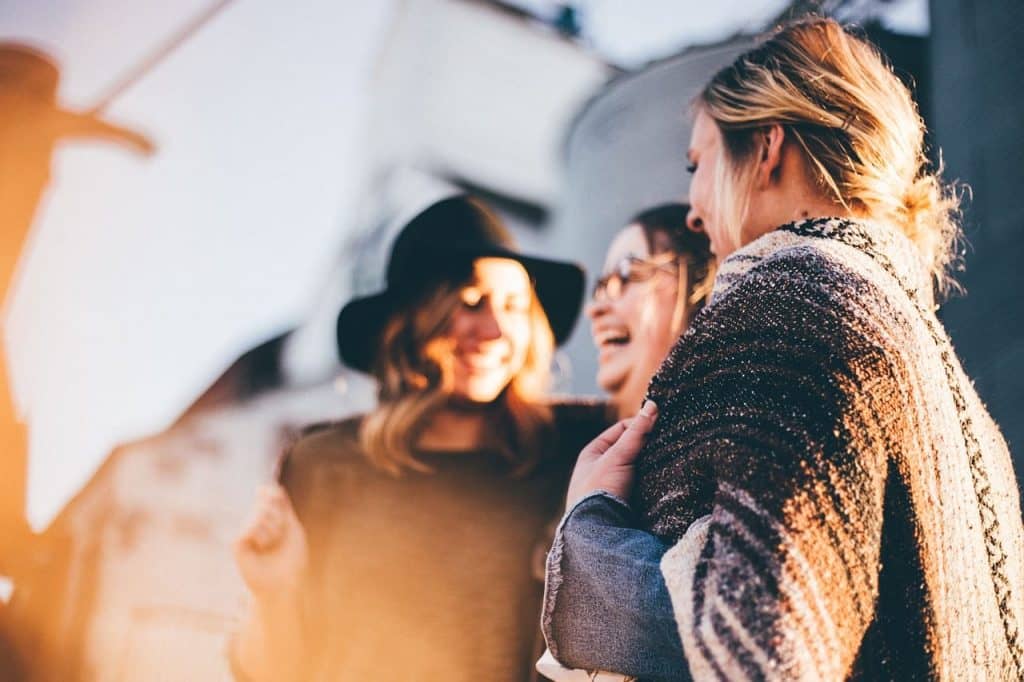 You Will Be Empowered
Whether you traveled alone on a small domestic trip for a few days or you visited multiple countries by yourself over the course of several months you achieved something unique and you should be proud of yourself. You created your own drama-free itinerary and you most likely worked through some mild fears along the way. Only you know what you gained and what you lost. Regardless, give yourself a pat on the back for achieving something so bold and memorable as solo travel.
Solo travel is a small but growing demographic worth exploring. With some creative thinking and doing your destination homework, you can design your travel plans specifically for you. If frugality is your game plan there are cost-cutting measures you can take to create the memories you want. Don't be nervous. Test the waters and book your very first solo trip today! You may love it.