Just one look at your old family photo taken decades ago in your favorite coastal town takes you on a walk down memory lane and many long-forgotten feelings emerge.  That's how family travels are, unforgettable, no matter whether they are nerve-racking or fun. Most often they are a bit of both, a lot like our everyday family lives, but a bit more concentrated and stuffed with some extra challenges and enjoyments.
But there are ways to improve the final ratio and score a few points more for the fun and pleasure side of the balance and remember to incorporate the whole family every step of the way.
Choose the Destination
It's important to choose a destination together, as a family. It's important to let your kids speak about their vacation wishes and have their say about a destination so that you can find some common ground.
Sometimes, you will already have a plan for your vacation and know the final destination of your road trip ahead of time, such as visiting your partner's parents.  But, even then try to include your kids in planning every phase of the trip, and add stops to the places they would like to see or activities they would enjoy doing. Your family visit to Indianapolis can still be quite an adventure if your kids would like to hand-feed giraffes at Fort Wayne's Children's Zoo or take a journey to Marengo cave, one of the most popular landmarks of this state.
Make a Plan
You can make your vacation fun months before you hit the road, by planning what you're going to do while you travel, and once you get there.
You can explore the destination with your kids online or in the library, and see all the attractions it has to offer, as well as map out all the interesting things along the way.
Talk with your kids about what they would like to visit or do, and try to include some of those places and activities in your itinerary.
Choose several restaurants along the road that you know your kids would enjoy, and make this a part of your plan too.
You can also get a paper map, and mark your route and planned stops, as it will keep your kids engaged and entertained and they might as well have a lesson in geography.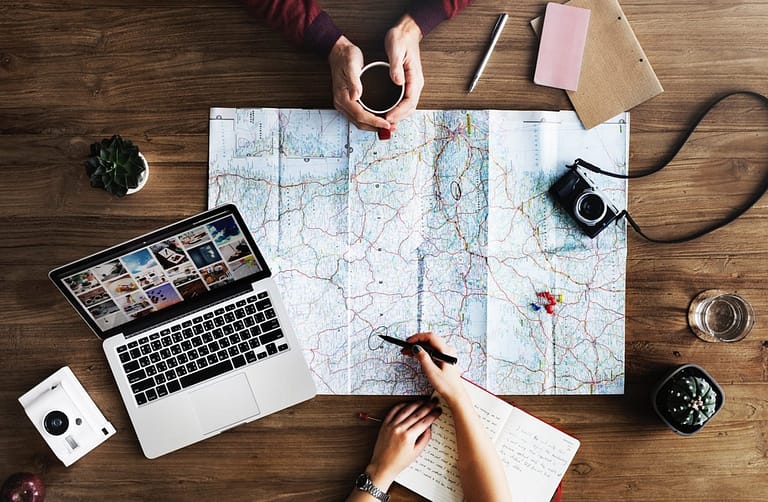 Choose Your Accommodation
Whether you choose to stay in a hotel or take your chances in the home-exchange economy, make sure the accommodation is kid-friendly. When it comes to hotels, they should at least have in-room refrigerators, the kids' menu at the restaurant and booster seats, as well as cribs upon request. Also, you need to make sure the room is safe for your kids, depending on their age, meaning there are no bunk beds or open balconies. Some kid-friendly hotels offer great themed programs for kids or some other amenities, like a pool with waterslides or playgrounds.
Other types of accommodation, such as shared homes or rented apartments, will usually offer you access to a kitchen, several bedrooms, a backyard, and conveniences you and your kids can use, such as skateboards or bicycles. Talk with your kids what option they prefer and consider together what your budget allows, so again, let everyone have their say and be respected.
Do Some Smart Packing
It's hard to travel light when traveling with kids, but try to make your luggage as limited as possible. It's good to include your children in packing their stuff so that they can choose their favorite clothes, books, and toys, but it's you who should give it final approval. Make sure the clothes they choose are easy to match and wear in layers, and that the toys they pack into their travel backpack are appropriate.
When it comes to things they will be taking with them during the travel, limit each child to wearing a single backpack, stuffed with books, coloring books, and colored pencils, travel games, etc.  Keep their stuffed animals or pillows by your side to offer them once they are ready to nod off, and have some snacks prepared for when they get hungry.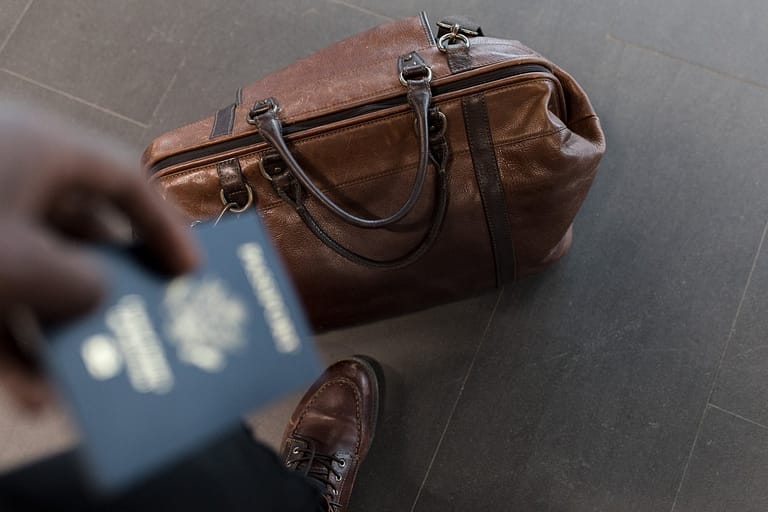 Enjoy Your Ride
When taking a road-trip, how unforgettable your vacation will be, depends on how you spent your time during your travel.  Make use of all the car games for road trips you've learned as a kid and successfully escaped the boredom at the back seat. Remember the license plate game, 20 questions or I spy? They are great for keeping the whole family entertained, and the driver awake.
You can also play them a movie of their choice on a tablet or an iPad during the travel, and have some more quiet hours. If you have a Bluetooth compatible car stereo you can all take turns playing your favorite songs or run a contest in recognizing the name of the song or the performer.
Your options are more limited if you're taking a flight, so you should look for some other ways to keep them entertained – you can download some audiobooks or movies on their tablets, play some card games or surprise them with a new toy which will keep them engaged.
Don't Forget Your Own Needs
Your family vacation can be fun, but only if everyone can have enough time and space for what they like. This goes for the kids but it also includes you, and if you are not traveling alone, your partner too. Try to fit your own needs and interests into your plans and itinerary too, even if it means you will be doing such activities on your own.
If you find pleasure in reading, do that on the beach or in the evening when you put the kids to bed. If you love sports and exercise, make room for an early morning jog while the kids are still asleep, or an evening workout at the hotel gym. Maybe you'll get them to be more active, by showing such enthusiasm and persistence yourself.
When getting ready for your next vacation, make sure you take the needs of every family member into consideration. This way you'll keep your kids happy and occupied, and have some me-time too.
This post may be sponsored or have affiliate links.